Friends of Special People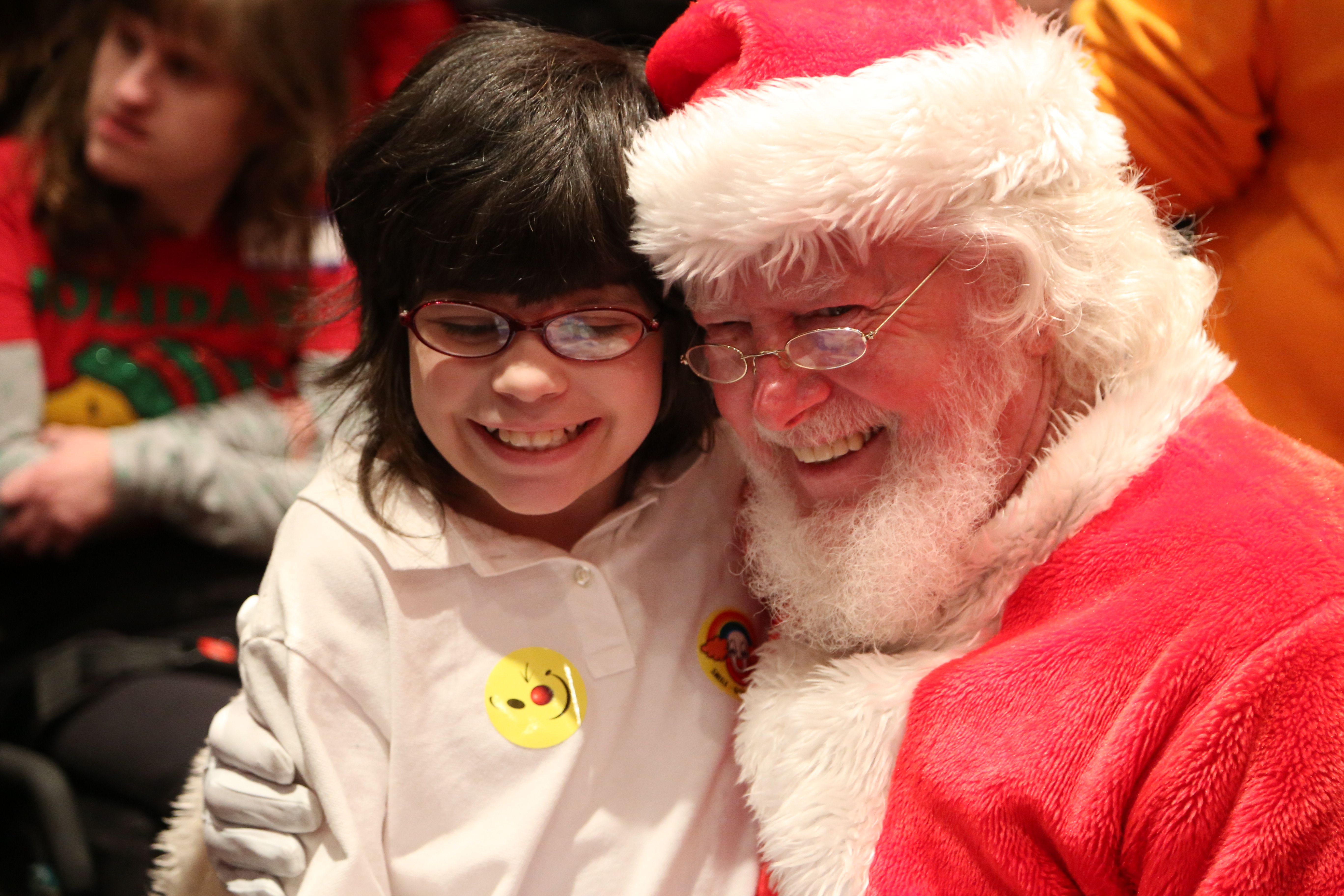 In 1990, Joe Brocato dressed as Santa for twenty-five special needs children in the Kansas City area. As he handed out gifts he soaked in the overwhelming joy that filled the room. The feeling was so contagious that it set a foundation for a party to be enjoyed by all for many years to come. Now, thanks to generous donations from friends like you, we can keep his dream alive and provide a rewarding party for 1,000 special needs participants every year.
Friends of Special People is a non-profit organization made up of volunteers with their own unique skill sets. The entertainers, mascots, clowns, and FSP workers all contribute their part to make each year a success. We provide each child or adult with a holiday gift bag filled with toys, goodies, and day-to-day necessities. The abundant joy felt throughout the room is a priceless gift that you can personally contribute to.
It is through the generosity of friends of special people, like you, that allows our organization to continue to grow and provide a fun-filled experience for participants each year. Every donation received through your generosity goes to the continued success of the party.
We want to thank those of you who have supported our program in the past and welcome any new friends willing to help. We ask that you support our organization through donations, however big or small, to help furnish the party and keep Joe's dream alive.
Greatfully Yours,

All of us at Friends of Special People

Our sponsors include the following:

Kansas City Marriott Muehlebach Downtown, Liberty Fruit, Hy-Vee Inc., Kansas City Chiefs Ambassadors, Kansas City Royals, Missouri Mavericks, Sporting Kansas City, The Sandbar in Martin City, The X-Factor, Rockhurst High School, Cookies by Design, Cosentino Price Choppers, Sun Fresh, Hen House Grocers, Church of the Resurection, Nestle, Hershey Candy, Proctor & Gamble, Colgate, Palmolive, Krusich Dental, Martin Family Dentistry, The Kansas Dental Association, Village Inn, Foundation Cosentino Charity Foundation, Applebee's International, The Sweet Foundation, Bill George Foundation, and many more Kansas City individually owned companies.